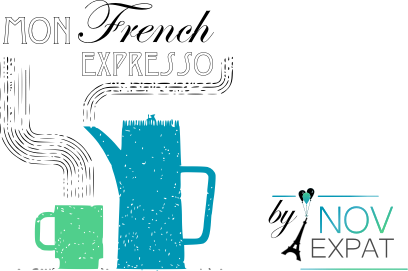 Bonjour !
From Monday to Friday, Novexpat helps you discover, learn or fine-tune a tricky grammatical rule, some handy vocabulary and common French idioms that will make you feel like a Parisian...
en 45 secondes chrono !
Prêt ?
#AUJOURD'HUI VOUS APPRENDREZ À
Pour dire qu'il est l'heure de manger, vous dites :
a) J'ai faim.
b) Je suis faim.
Eh oui ! Ce n'est pas comme en anglais...
Pour exprimer la faim ou la soif, on utilise toujours le verbe avoir.
* Do not fall into the trap !
In French, to say if we are hungry or thirsty, we always use the verb "avoir"... not "être"!
Quelques expressions à apprendre par coeur :
J'ai une faim de loup !
Ces chips m'ont donné soif...
Il a une curiosité insatiable !
Ce livre m'a déçu. Je suis resté sur ma faim.
I am very hungry!
These crisps made me thirsty.
He shows an insatiable curiosity.
This book disappointed me and left me unsatisfied.
Et vous, reprendrez-vous un French Expresso ?