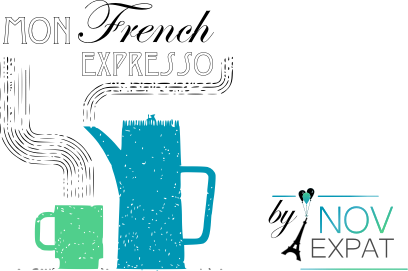 Bonjour !
From Monday to Friday, Novexpat helps you discover, learn or fine-tune a tricky grammatical rule, some handy vocabulary and common French idioms that will make you feel like a Parisian...
en 45 secondes chrono !
Prêt ?
#AUJOURD'HUI VOUS APPRENDREZ À
Pour présenter votre mari à vos collègues, vous dites :
a) Il est mon mari.
b) C'est mon mari.
Réponse:
a) Il est mon mari.
Eh oui ! Devant un nom, on utilise "c'est...".
Mais si vous décrivez la personne, vous utilisez "il est..." ou "elle est...".
Ex. Mon mari? Il est formidable!
* Before a noun, always use "c'est...".
But if you describe someone, you have to use "il est" (he is) or "elle est" (she is).
E.g. My husband ? he is fantastic!
Quelques expressions à apprendre par coeur :
Voici Pierre ! C'est mon ami.
Je vous présente Annie.
C'est un plaisir de vous rencontrer.
Allô ? C'est Jean à l'appareil.
On peut se tutoyer.
Here is Pierre! He is my friend.
Let me introduce you to Annie.
It's such a pleasure to meet you.
Hello, Jean speaking.
Let's use the informal "you".
Alors, qui est la personne
à côté de vous ?